Top Five Most Expensive Private Jets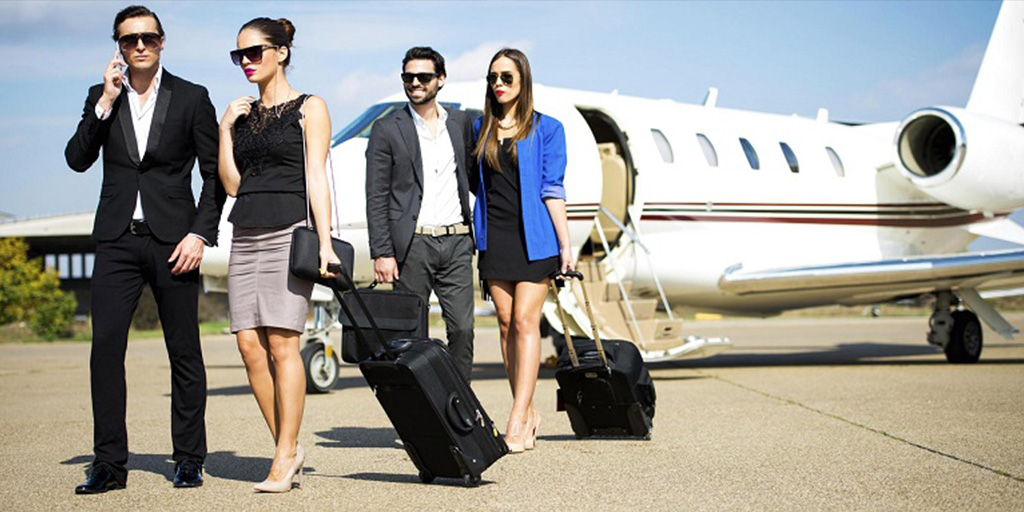 Private jets are the ultimate symbol of luxury; you don't have to stand in long lines at the airport, arrive hours prior to departure, or sit squashed amongst hundreds of unknown people without any privacy. Travelling via private jet offers you comfort, privacy and convenience that no commercial airline can.
While some private jets are very big and others much smaller, one thing is certain, they're all extremely luxurious and could pass as your very own home by the way they are designed and decorated. Usually reserved for the wealthiest of the wealthy, who prefer and can afford exclusive travel, but, the use of private jets has also become increasingly popular among CEOs in the Middle East. As of 2015, nearly 10% of trips by CEOs were made onboard private jets for leisure travel, while the remaining 90% were business related. This trend highlights the fact that businessmen are catching on to the convenience and personalisation the bespoke travel industry can offer.
Some people have gone as far as buying their own jet, so we thought it a good idea to list the five most expensive private jets money can buy:
1. Airbus A340-300
Currently the world's most expensive jet, the Airbus A340-300 was bought by Alisher Usmanov for $238 Million. He has spent even more refurbishing the plane, and it is said to now be worth $450 million, or more. The plane reportedly features a nightclub section, elegant king-size beds and can fly an enormous 9,000 miles before needing to be refuelled.
2. Boeing 747-81 VIP
Worth a whopping $367 million, this Dreamliner was designed and refurbished by Greenpoint Technologies to feature a magnificent cabin comprising 4,786 feet that includes a stateroom, dining area, lounges and an office. The aircraft has been selected as the U.S. president's new Air Force One.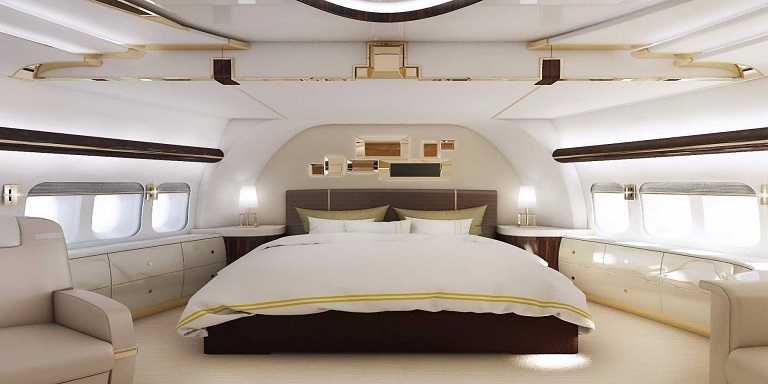 3. Boeing 747-430
Owned by the sultan of Brunei, this plane was bought for $100 million and is now said to be worth $220 million or more after refurbishment. Featuring 24-carat gold amongst the finishings and a solid gold sink in the bathroom, this plane is nothing short of extravagant.
4. Boeing 767-33A/ER
Owned by extremely wealthy businessman, Roman Abramovich, it is one of the biggest private jets in the world and is fitted with its very own missile warning system and radar jamming technology. Complete with a 30-seat dining table, leather chairs and stylish wood finishes the owner of Chelsea Football Club's plane is the epitome of luxury.
5. Gulfstream III
Owned by the Hollywood star, Tyler Perry, the plane was bought for $65 million and is now worth $125 million after he spent almost as much he bought it for, customising it. The plane includes a movie theatre, formal dining room and lounge and is decorated with valuable pieces of art and antiques.
While buying a private jet may be costly, rest assured that you can enjoy just as much opulence, grandeur and comfort when making use of a private jet charter. And as the private jet industry is on the rise in the UAE, there will be more opportunities to take that private jet on your next business trip or holiday. As a part of this rise, Air Charter Service recently arranged the first private jet out of Dubai Al Maktoum's new VIP terminal on an Embraer Legacy, find out all the details in their article.
About bbt_team